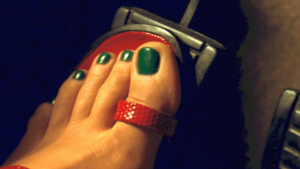 Hi friends, Dob here with a new puzzle, this time a collab acrostic with my friend and yours, Joe Adultman. You know Joe for his myriad of fantastic puzzles you can find on his blog Mental Judo, along with his delightful Twitch streams here. We thought of a fun quote from something we both love and made a fun, little thing about it. What does Joe have to say about it? Funny you ask:
Dob is a good puzzler, and a good man. I always have fun collaborating with him and—perhaps more importantly—I always learn something. Thanks, buddy!
Thank you, Joe. Joe, who loves puzzling. Joe Joseph Adultman, in accordance with what I think your wishes might well be, we commit this acrostic to the bosom of the internet. Goodnight, sweet prince.
Enjoy!
[
Fullscreen solve
] | [
jpz file
]
Note: this is only solvable online using Crossword Nexus or locally in XWord, which you can download here